The Biden administration has recently faced challenges with migrants coming to the US-Mexico border in hopes of finding a new life in the United States. Biden is urging immigrants to stay away from the border unless following the laws on seeking asylum from their home. The additional H-2B visas are on top of the yearly allotment of 66,000 US visas for this migrant category. These visas are used for food processing, hotel work, landscaping, and other seasonal jobs in the USA. The Biden government is setting aside 6,000 seasonal guest worker visas for workers coming to the US from Honduras, El Salvador, and Guatemala. This is a step toward creating more ways for migrants to legally come to the United States.
If you are considering relocating to the US, contact USAFIS. The team has had over 20 years' experience helping families and individuals around the globe with preparing and submitting their applications.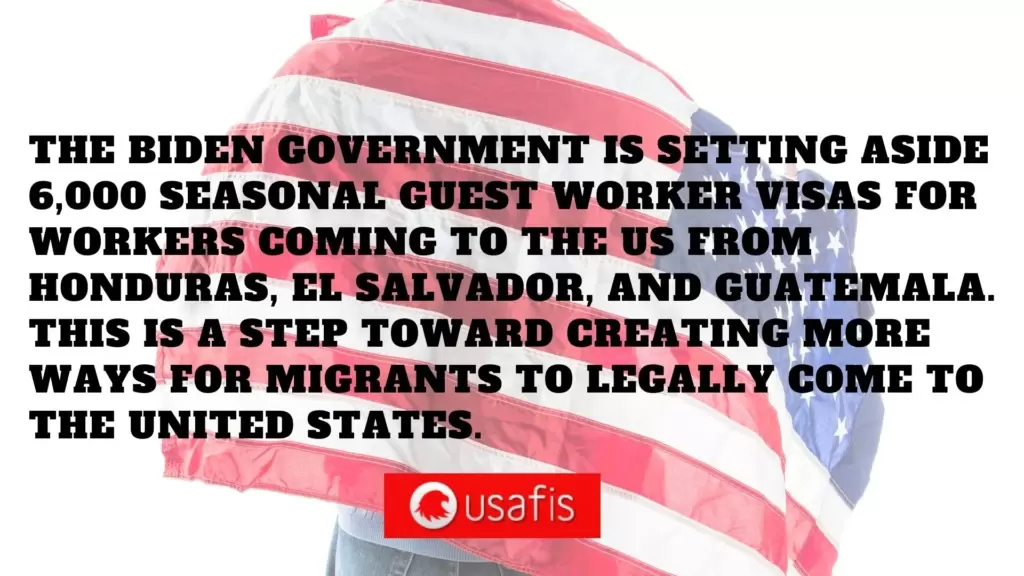 The additional 6,000 visas approved for seasonal workers is in addition to the 22,000 H-2B visas made obtainable to employers in the fiscal year, which will end on September 30, according to the Department of Homeland Security. The increase is welcomed by business groups, but labor unions are opposing the increase with the high unemployment caused by the coronavirus pandemic.
There are many different visa options when relocating to the United States and it can be challenging to decide the correct one for you and your family. USAFIS has many years of experience helping people apply for the correct visa. Contact them today!
WATCH: President Biden talks about immigration proposals during his address to Congress